---
Posted by ABRE
03/09/2020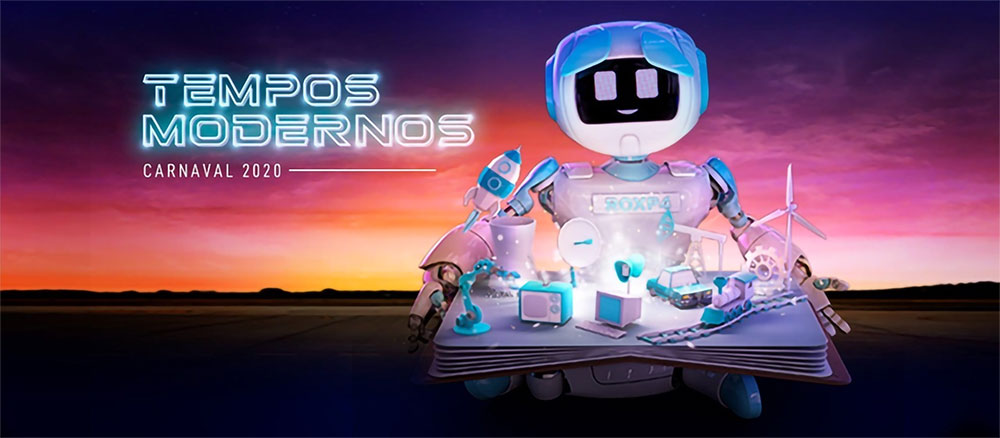 In an unprecedented action for a technology company, CCRR RFID, the main RFID (radio frequency identification) tag industry in South America and one of the top 10 in the world, participated in the São Paulo Carnival 'sambando' on Avenida. As part of the Carnaval 4.0 project and the Tempos Modernos plot of the Rosas de Ouro Samba School, CCRR RFID technology monitored the time and movement of the School's members and floats during the parade.
As Marcio Muniz, Executive Director of CCRR RFID, explains, the idea is to demystify and democratize technology, bringing it closer to people. "A lot is said today about IoT (internet of things), but people do not always realize that these technologies are accessible and are closer to their daily lives than they imagine."
The Rosas de Ouro parade – 'Modern Times' – was designed to offer a set of physical and digital experiences at the Sambódromo. The CCRR RFID tags were in the costumes of the more than 2,000 members, in the 05 floats and in the clothes of the entire operational team of the School. All data were collected during the parade by 8 RFID UHF Impinj readers, who form 4 check points, and were projected, in real time, on panels arranged in the Sambadrome; they were also stored to assist in further analysis of Rosas' performance in the 2020 parade.
The digital project of the Rosas de Ouro 2020 parade had the technical support of GS1-Brasil, USP, FEI, Mauá de Tecnologia Institute and Technological Research Institute (IPT). Companies like CCRR RFID joined the project as technological partners to spread the message: it is possible to use disruptive technologies to eliminate boundaries between worlds, but it is necessary to demystify and democratize these technologies and show that this digital revolution is for EVERYONE.

Who is CCRR RFID
Considered the main RFID (radio frequency identification) tags industry in South America and one of the 10 most important in the world, CCRR RFID is part of the CCRR Group, one of the Brazilian leaders in the production of self-adhesive films and papers, tags and labels. The Group currently has three plants, located in São Paulo (SP), Campo Mourão (PR) and Montevideo (Uruguay), in addition to offices in Argentina and the United States.
Recently, an investment of more than R $ 100 million was made in the expansion and modernization of factories. Part of this investment was directed to the business unit focused on RFID technology and allowed to increase the productive capacity by 20 times. Annually, the company has a production capacity of 1 billion inlays and 2 billion RFID tags.
This increase in capacity aims to expand the supply to the international market and meets important projects based on the application of RFID technology in Brazil, such as the toll system and in the clothing segments (clothing tags); sports (street races and marathons) and real estate (access to residential and business condominiums).
(Source: CCRR, March 6, 2020)